Volunteer
BECOME A
PLANNED PETHOOD VOLUNTEER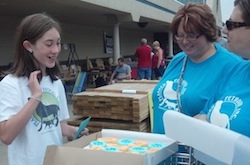 - Not able to foster, but still want to
   help our dogs and cats?

- We need volunteers in many other
   areas too!

- Please email our Volunteer Coordinator at volunteer@plannedpethood.org or sign up below. 
- Click here to view our application to
   the PPI Board


CAT CARE VOLUNTEERS
Care for the cats and kittens at our Petsmart Adoption Center at Spring Meadows. Make sure they have food, clean litter boxes and a lot of love and attention!
- One day a week, approximately 1-2 hours

FIXX LINE
Check our voicemail lines and return calls and/or forward information to the appropriate individuals. Online access with e-mail is recommended.
- One day a week, several hours a day or as a substitute

TRANSPORTATION
Transport dogs to and from events, help get cats and dogs to spay/neuter appointments, transport Planned Pethood dogs and cats to various veterinarian appointments, etc.
- As needed

TRUCK DRIVERS
Move our supply truck to and from our Adoption Events.
- Usually on Saturday mornings and/or late afternoons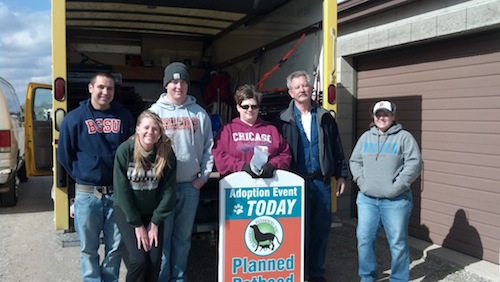 CRAFTERS
Create dog and cat themed craft items for Planned Pethood booths at local festivals and craft fairs.
- At your convenience

EVENT VOLUNTEERS
Load and unload our truck, set up and take down crates, tables, chairs, etc., talk to potential adopters, keep an eye on the dogs, etc.
- When available at Saturday Adoption Events

SPECIAL EVENTS VOLUNTEERS
Help with fundraisers, information tables, festival booths, etc.  Send us an email at volunteer@plannedpethood.org for more information or to get your name on our list.  Thanks for helping.  


Please stop by an event or email us at
pets@plannedpethood.org
for more information